How do I import data from Jira Cloud & Tempo?
If you installed Exply for Jira Cloud via the Atlassian Marketplace, a new Data Source for your instance will automatically be added to Exply.
If you also want to import Tempo data, here is how:
1. Go to the Data Sources in your Exply instance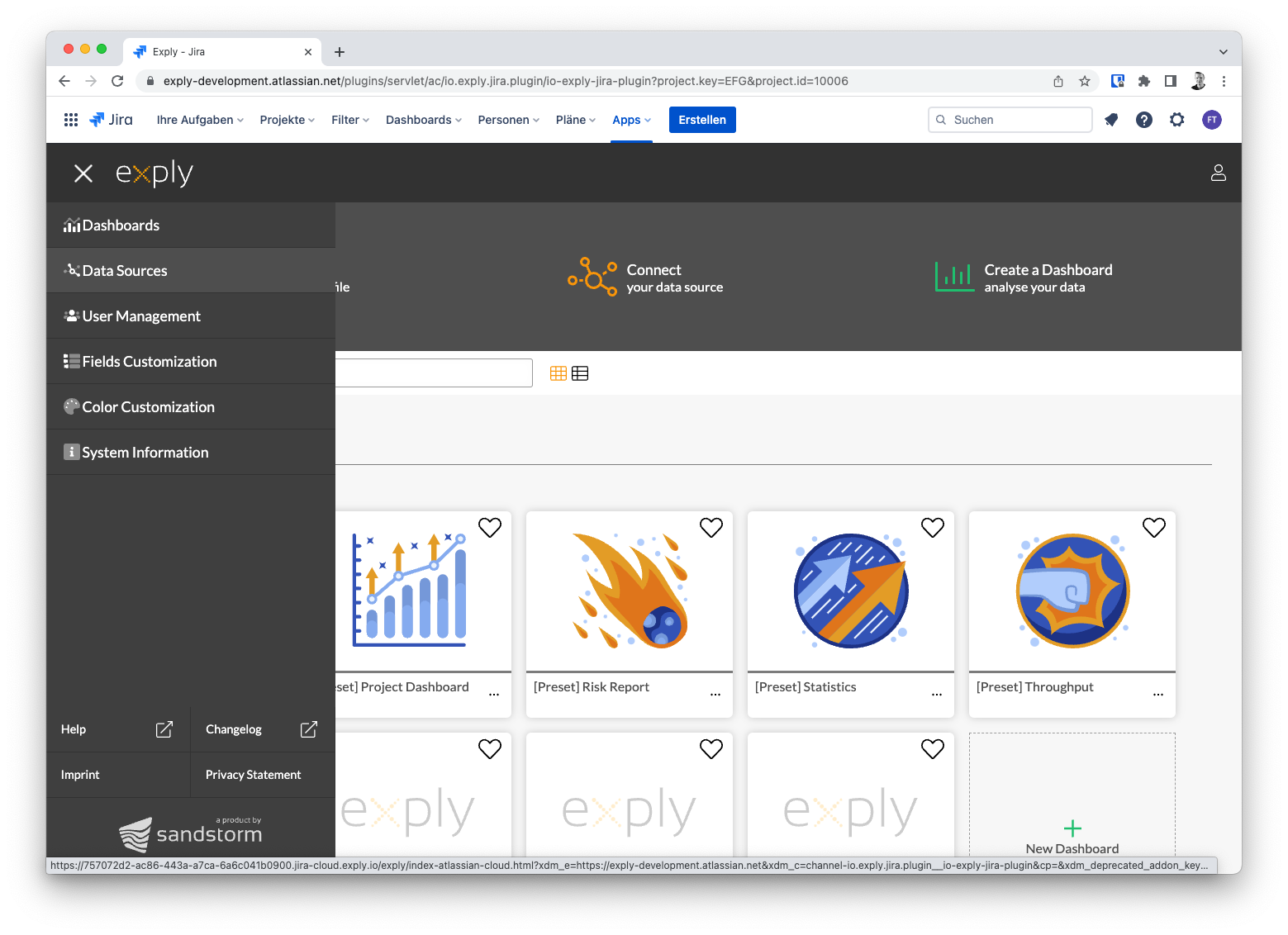 2. Click on EDIT to enter the Jira Cloud Data Source configuration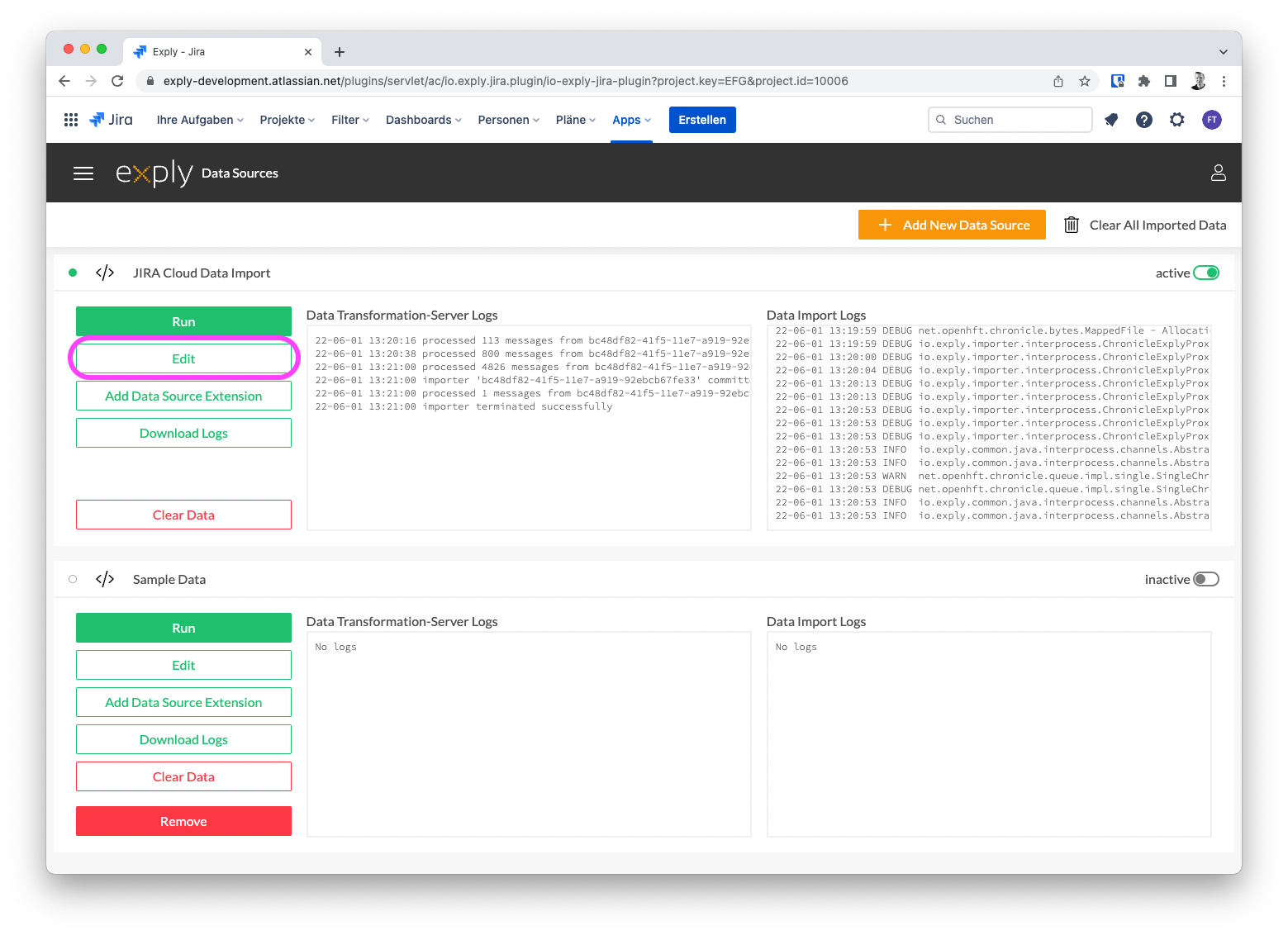 3. Click Next to get to the Tempo API configuration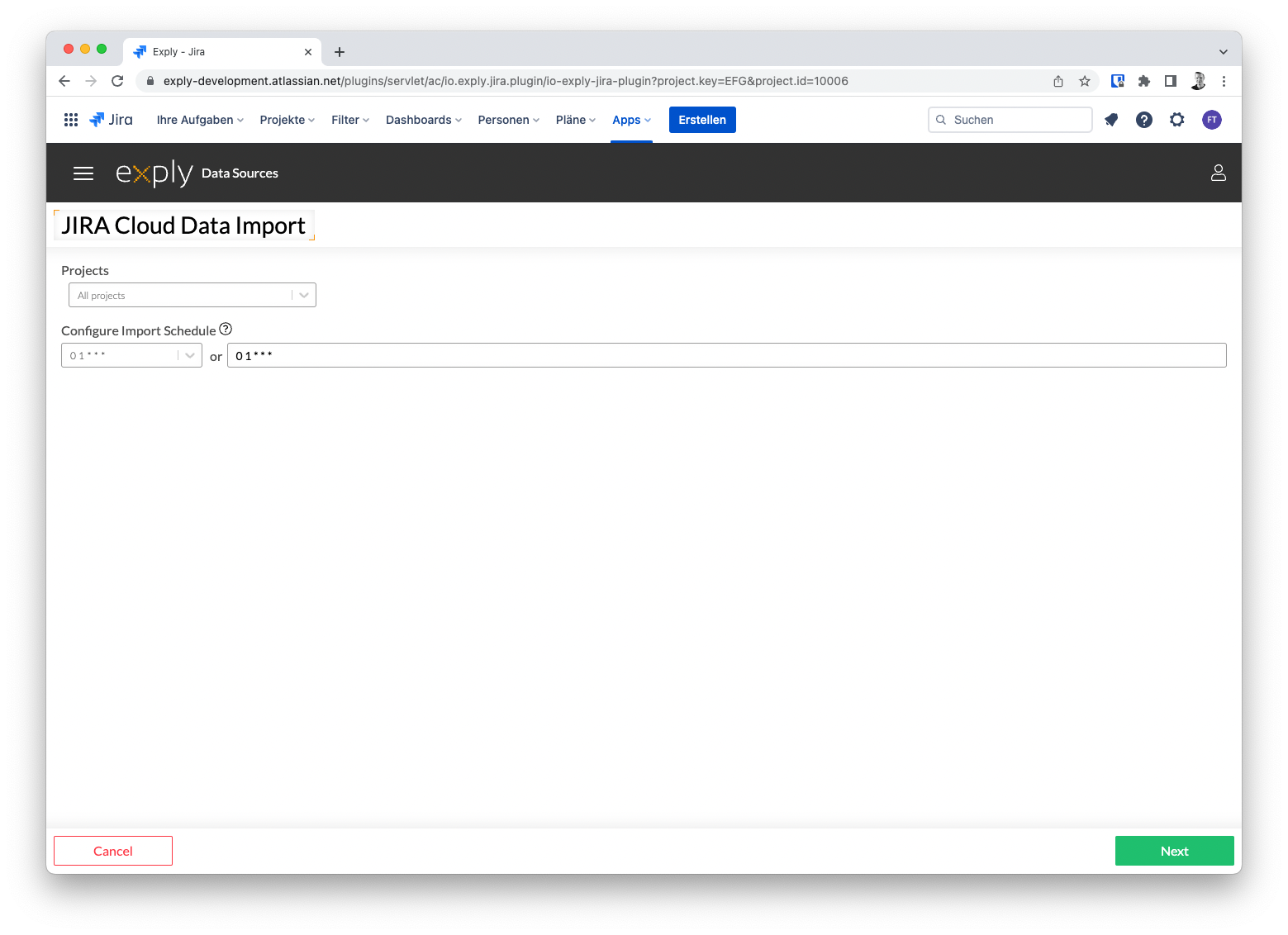 4. Follow the instructions shown on the screen to configure the Tempo OAuth connection.
Grant Access
Be sure to click the "Grant Access" button for the settings to take effect before saving the settings.