New Dashboard
After you logged in to Exply you'll see the start screen with several options:
Upload or Drag your data source file
Connect your data source
Create a Dashboard to analyse your data
To create a new dashboard just click the corresponding button in the top bar or beneath it on the welcome screen.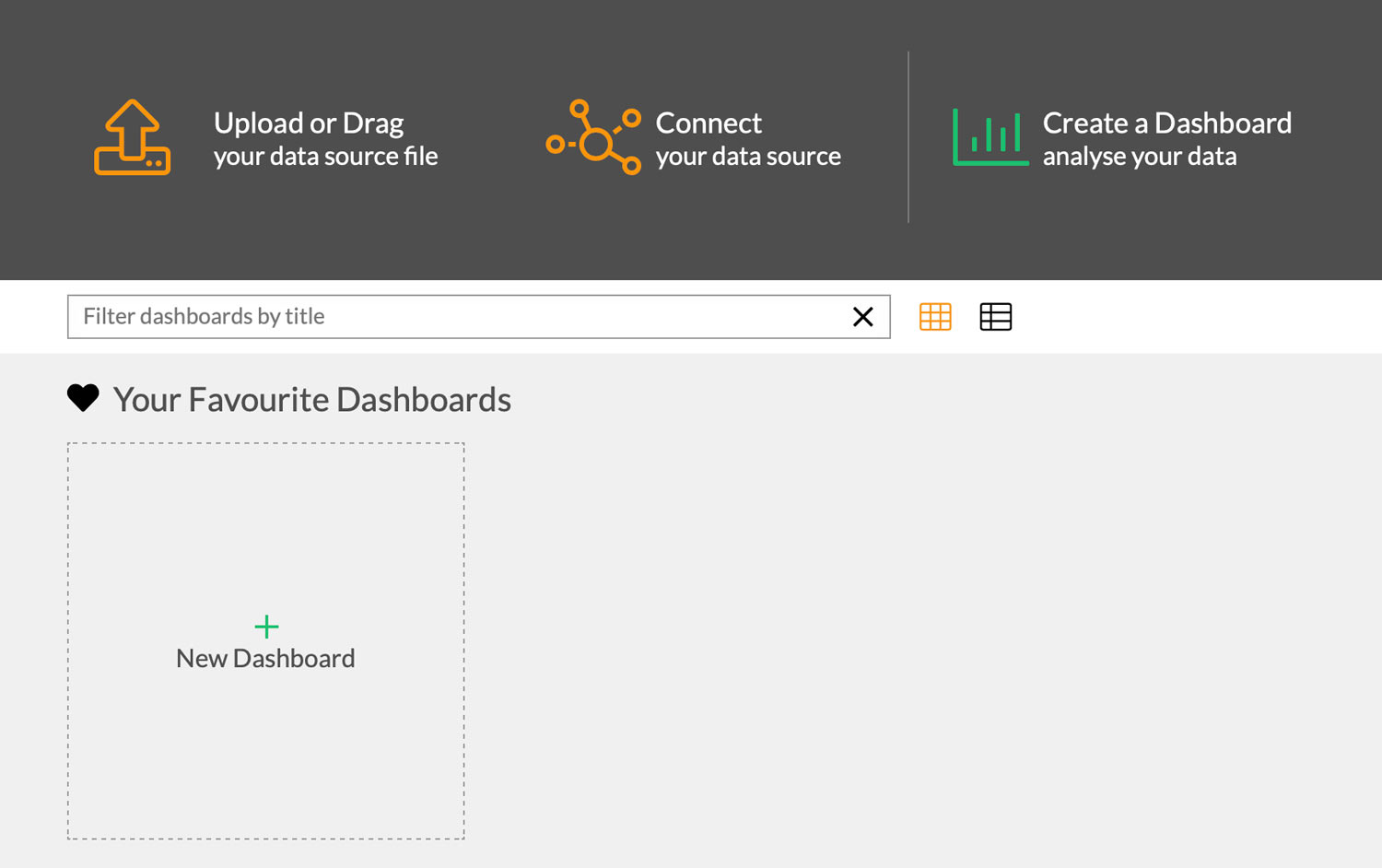 Widget Explorer
After you've created a new Dashboard you'll see the Widget Explorer. It's the easiest way to find a basic visualization for your data. Just select your desired values and categories on the left side to instantaneously get some Widget examples. You don't need to know in advance which visualization form you want. Simply select the one you like most and add it to your Dashboard.
Depending on how many values and categories you select on the left side, the amount of available Widgets will change. Not every widget can visualize all select values.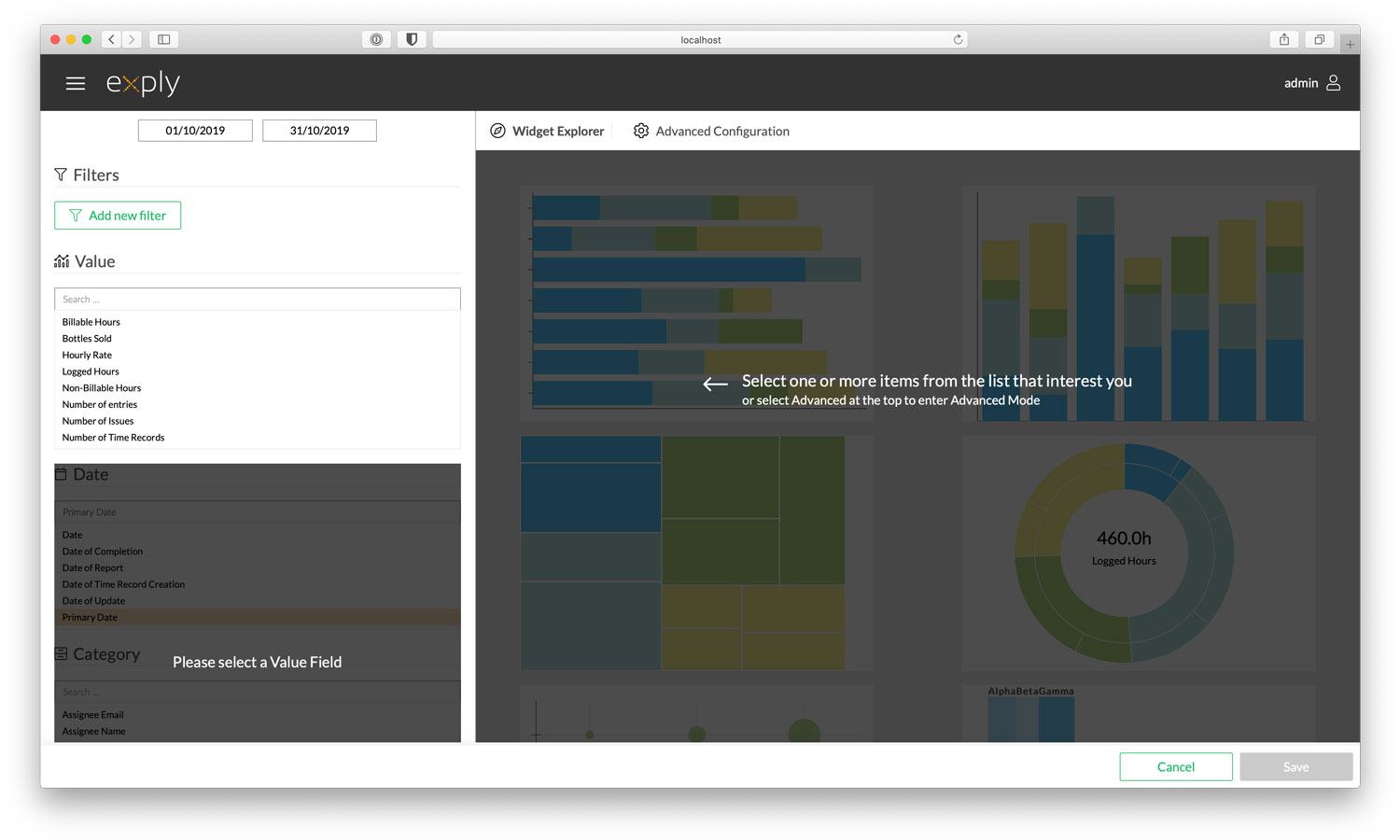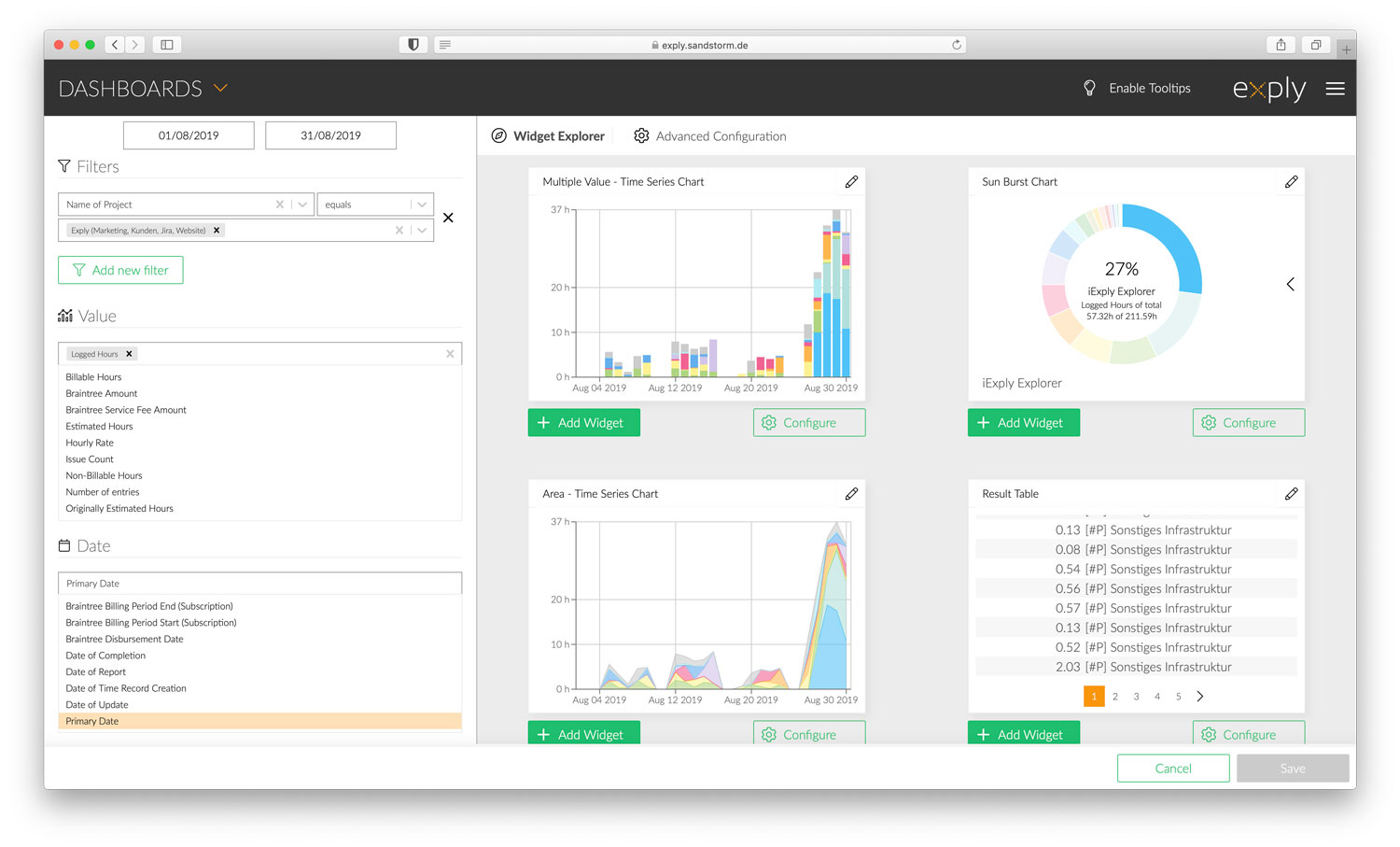 Widgets
Feel free to continue reading in the Widgets section to learn more about what they are, which types exist and how to navigate them.