Edit Existing Dashboards
Every Exply Dashboard can be edited by users with sufficient rights (see User Management) and be adjusted to ones needs.
Here is how to do it: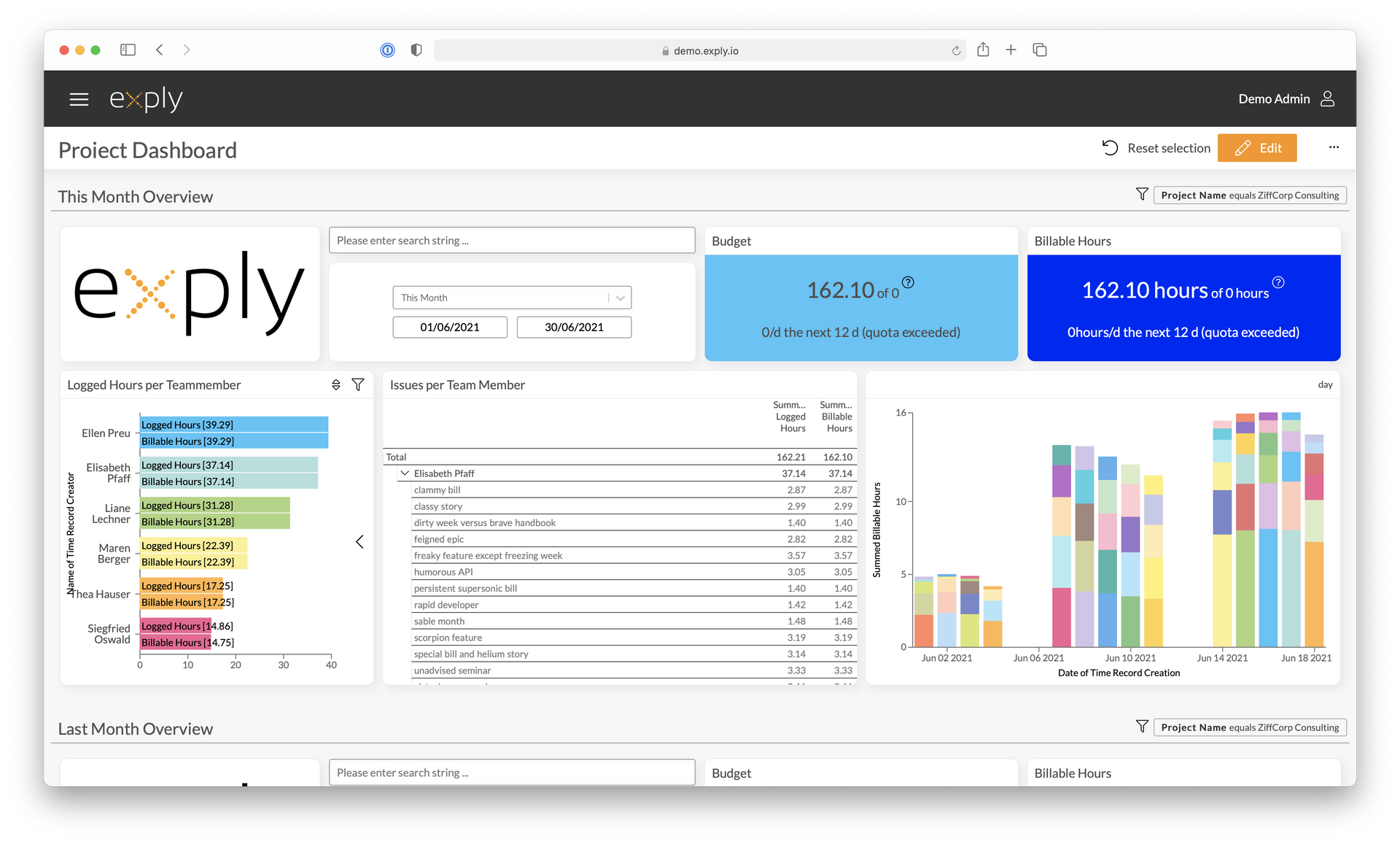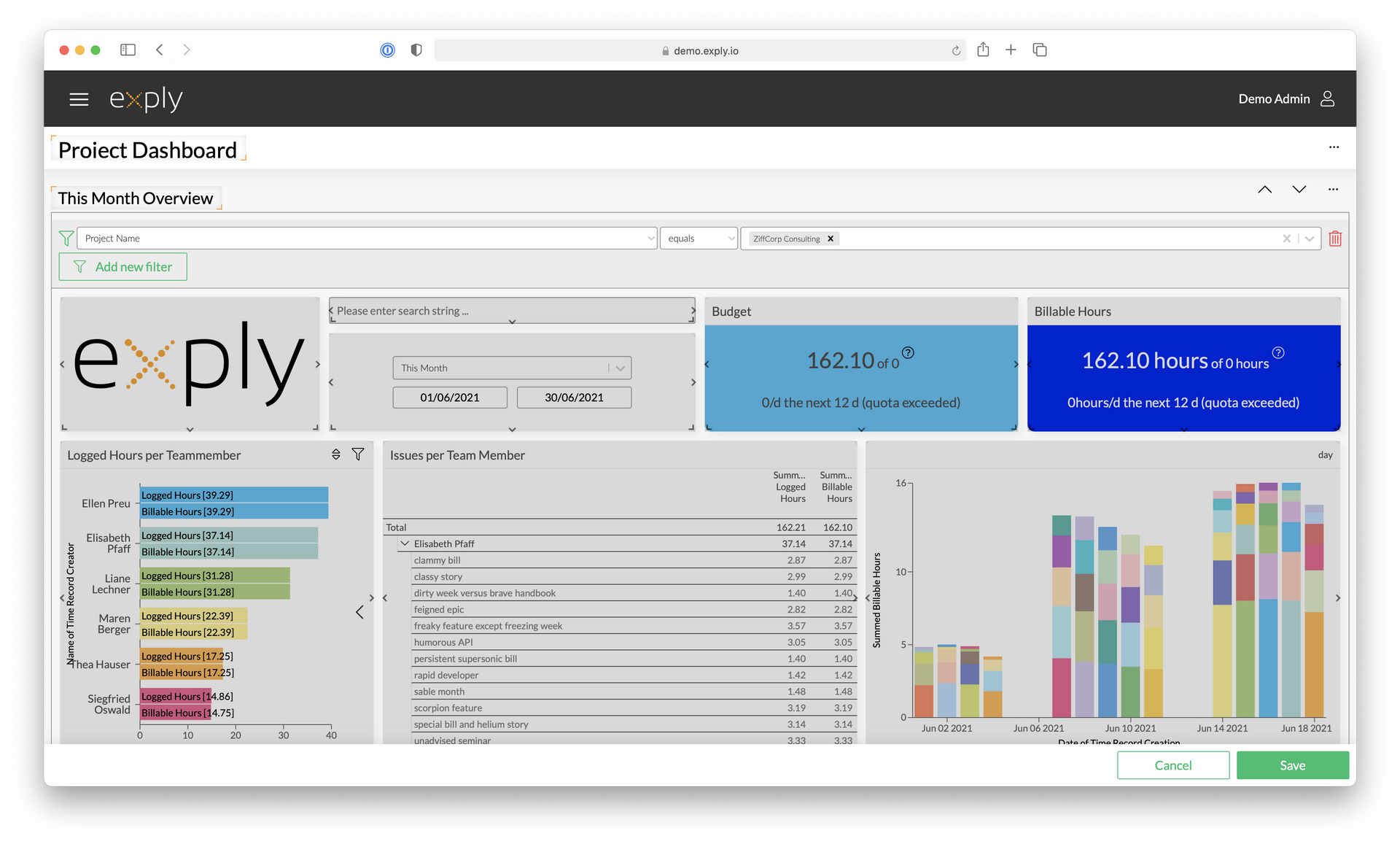 Widget Options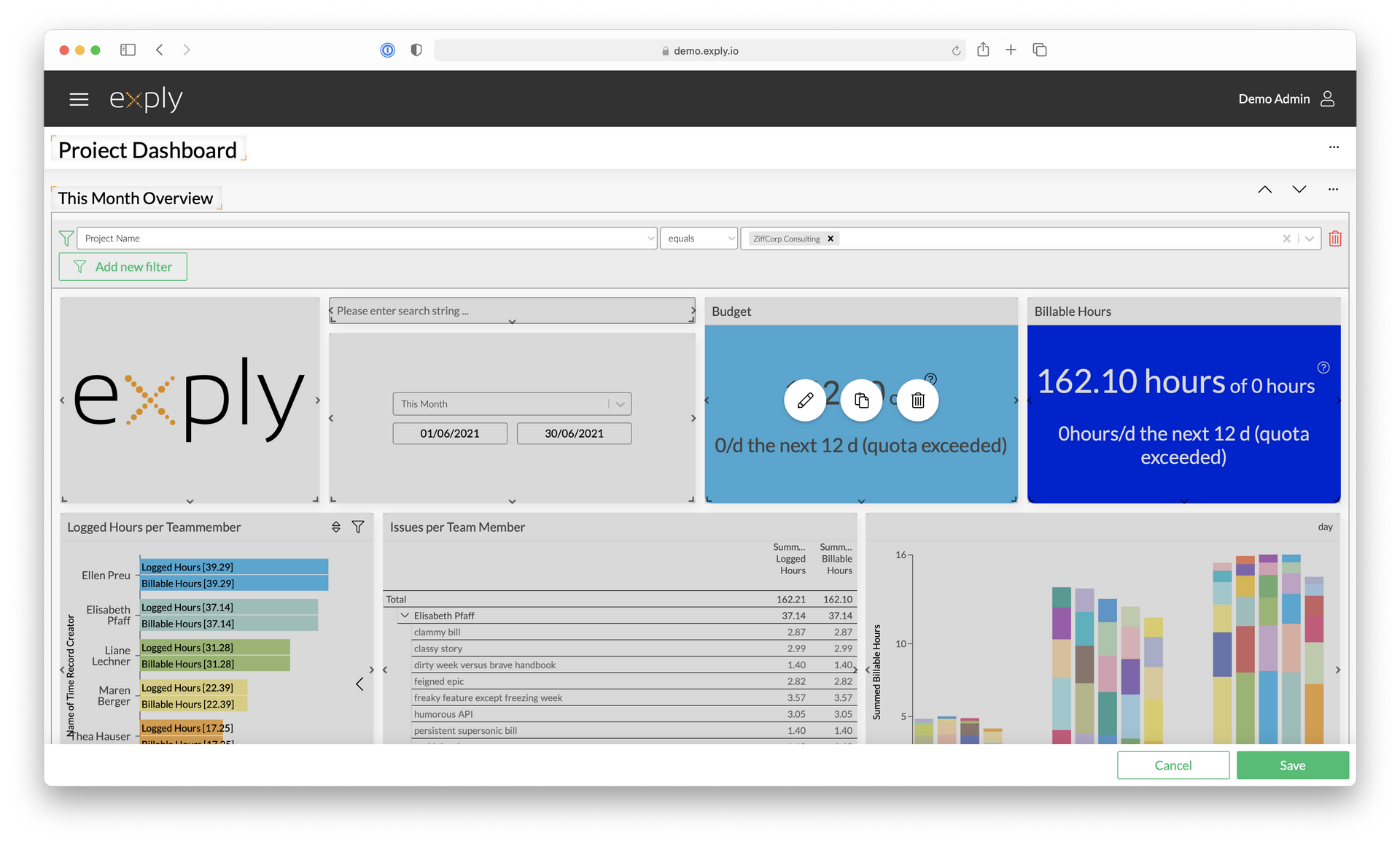 Change Widget Size
You can enlarge/shrink widgets by dragging the outer edges or corners of the corresponding widget.
Change Widget Position
Moving your mouse pointer over a widget changes the icon to the move-curser. You can now drag-and-drop the widget within your Widget Group.
Moving your mouse pointer over the widget also enables options:
Change Widget Configuration
Duplicate Widget
Delete Widget